Guide to Posada, Sardinia
Welcome to Posada, a picturesque village nestled in the hills of Baronia, Sardinia. This ancient town is rich in history, charm, and natural beauty, making it an ideal destination for a memorable holiday. From its medieval streets to its stunning beaches, Posada offers a range of experiences that will captivate your senses and leave you with lasting memories. In this comprehensive guide, we will delve into the history of Posada, explore its top attractions, and discover the best things to do and see in the area. So, let's embark on a journey of discovery and immerse ourselves in the enchanting world of Posada.
A Brief History of Posada, Sardinia
Posada boasts a long and fascinating history that dates back to ancient times. Archaeological evidence reveals that people have inhabited the area surrounding Posada since the dawn of civilization. Phoenician artifacts and remnants from the pre-Nuragic era highlight the ancient roots of this town. The Romans recognized the strategic importance of Posada and established a colony there, contributing to its growth as a vital harbor and commercial center.
Throughout the Middle Ages, Posada flourished under the rule of various powers, including the Guidicati and the Spanish-Aragonese. The town's resilience is evident in its resistance against Saracen invasions and epidemics. Despite facing numerous challenges, Posada has endured and thrived, preserving its rich cultural heritage.
Exploring the Picturesque Historic Centre
Step into the historic centre of Posada, and you'll feel as though you've stepped back in time. With its narrow arches, flower-filled alleyways, and picturesque squares, the old town exudes a magical atmosphere. One of the highlights is the central Piazza dei Poeti (Poets' Square), where poets and minstrels would compete with verses and sonnets in the mid-20th century. Today, the square serves as a backdrop for various cultural events, including the Easter si' Incontru, a unique celebration between the Madonna and the Risen Jesus.
Don't miss the opportunity to visit the Church of Sant'Antonio Abate, a historic landmark in Posada. This church played a significant role in the peace treaty signed in 1388 between Giovanni d'Aragona and Eleonora d'Arborea. Immerse yourself in the architectural beauty and historical significance of this sacred site.
The Legendary Castello della Fava
Perched atop a hill, the Castello della Fava (Castle of the Fava Beans) is an iconic symbol of Posada. Built in the 12th century by the judges of Gallura, this castle witnessed countless battles and changes in power. Although only a few walls and a crenellated tower remain, the castle offers panoramic views of the Posada River valley and the Tepilara Park. Legend has it that during a siege by Saracen pirates in the 14th century, the townspeople of Posada fooled the invaders by feeding a pigeon fava beans, giving the impression that they had ample food supplies. This clever ruse led to the castle's peculiar name.
Discover the Stunning Beaches of Posada
No visit to Posada is complete without experiencing its breathtaking beaches. Su Tiriarzu, an award-winning beach recognized by Legambiente and Touring Club, stretches over 5 kilometers and boasts crystal-clear waters and soft sandy dunes. Sos Palones and Orvile Beach, with their white sands and captivating sunsets, are equally mesmerizing. The Iscraios Beach, bordered by the Longu pond, is a popular spot for snorkeling enthusiasts. San Giovanni Beach, known for its water sports opportunities, offers a sandy shore backed by a protective pine forest.
Surrounding Natural Wonders
Posada is surrounded by natural wonders that showcase the diverse landscapes of Sardinia. The Regional Natural Park of the Tepilora Oasis, a UNESCO Biosphere Reserve, encompasses lagoons, springs, sand dunes, forests, and lakes. The San Giovanni Pond within the park is a haven for birdwatching, with graceful Pink Flamingos and Black-winged Stilts frequently spotted there. The Nuraghe of San Pietro and ancient pre-Nuragic burials bear witness to human presence in the area for thousands of years.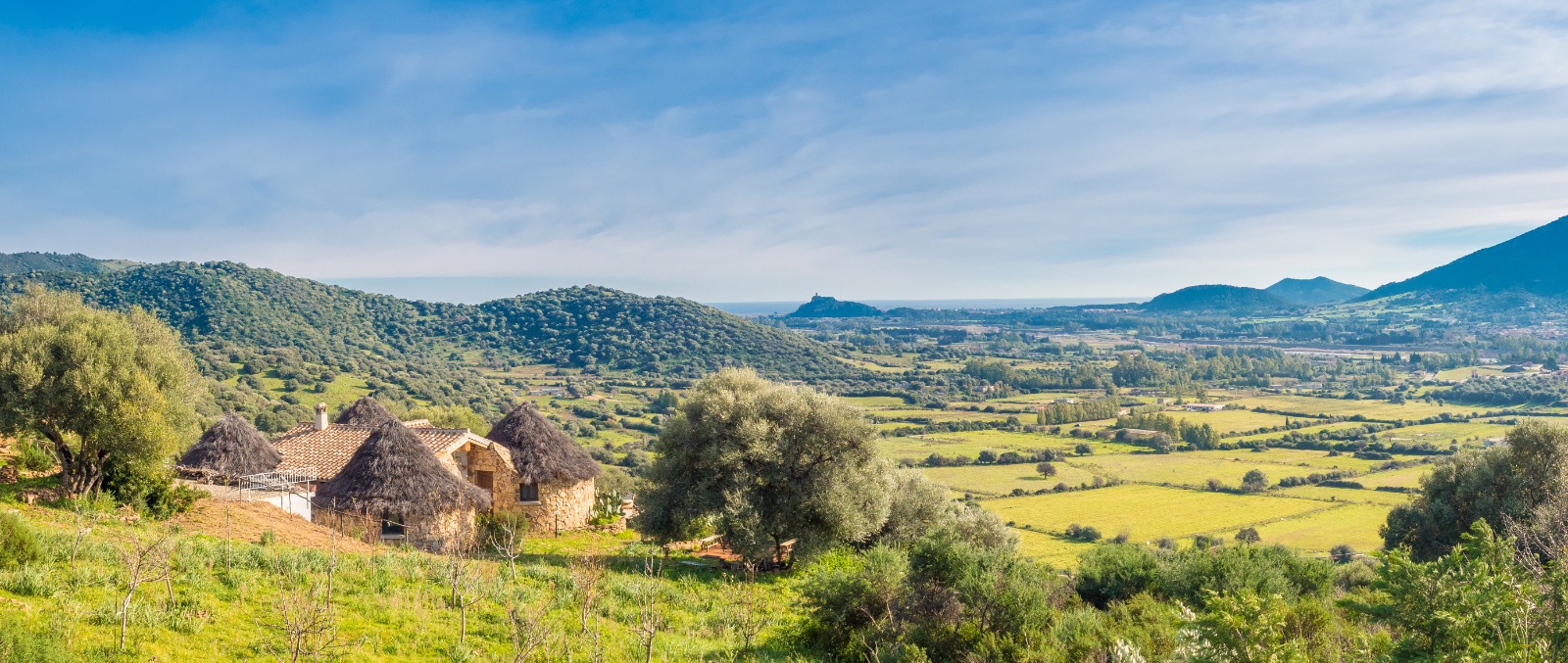 Where to Stay in Posada
Posada offers a range of accommodation options to suit every traveler's needs. From cozy guesthouses to luxurious resorts, you'll find a place that suits your preferences and budget. Keep in mind that not all accommodations may be listed on international booking systems, so it's worth exploring local options. Whether you choose to stay in the heart of the historic center or prefer a beachfront retreat, Posada provides a comfortable and convenient base for exploring the region.
How to Get to Posada
The nearest airport to Posada is Olbia – Costa Smeralda Airport (OLB). From there, you can easily reach Posada by taxi or rental car. Another option is to rent a bicycle, allowing you to leisurely explore the town and its surroundings at your own pace. Whichever mode of transportation you choose, you'll be rewarded with scenic views and a sense of freedom as you travel to Posada.
Best Time to Visit Posada
The best time to visit Posada is from July to September when the weather is warm and sunny. During these months, you can enjoy the beautiful beaches and partake in various outdoor activities. The average water temperature during this period is around 25.6°C (78°F), perfect for swimming and water sports. It's advisable to check the local weather forecast and plan your activities accordingly to make the most of your time in Posada.
Plan Your Unforgettable Trip to Posada
Posada, with its rich history, enchanting streets, and stunning beaches, offers a truly unforgettable holiday experience. Whether you're seeking relaxation, adventure, or cultural exploration, this charming Italian town has something for everyone. Immerse yourself in the fascinating history, indulge in traditional cuisine, and soak up the natural beauty that surrounds you. Plan your trip to Posada today and create memories that will last a lifetime.
Note: The information provided in this article is based on various sources and is subject to change. It is always recommended to check the latest travel advisories and updates before planning a trip to Posada, Sardinia.